NXLINK
NXLINK silent text paging for the hospitality industry
Datalink's NXlink provides Hotels large and small with a silent and fast method of assigning tasks to employees at all levels. Staff members are provided with Kenwood Portable Radios which accept voice and "on screen" text messages. NXlink control software is Windows based and installed in a local computer in the Hotel. The NXlink dispatch program can be accessed by multiple computer screens connected to the Hotel's LAN. Password protected.
NXlink provides instant silent text messages where voice calls can be disruptive such as in conference meetings, dining rooms and private staff meetings. It is perfect for security calls where silent alerts are mandatory. NXlink also automatically time stamps and stores every sent and received message. When housekeeping dispatches a maid to service a room, a record of dispatch time, maid acknowledgement time and work completed time is stored in a permanent database.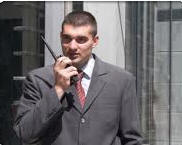 COMPATIBILITY
NXlink can be installed as a "stand alone" system for smaller independent Hotels or in major Hotel chains who plan to use networked systems such as "GuestWare" "HotSOS" or HotelSystemsPro., NXlink will connect to the other system via automatic Emails which is a standard procedure.
Contact Datalink for more details: Call Us at 1-760-309-2251 or mail us at info@datalinksystemsinc.com