CLOUD SERVERS OR LOCAL SERVERS
I.P.PACKET SWITCHED CELLULAR NETWORKS OPENS UP NEW MARKETS FOR LMR DEALERS
---
GLOBAL SIMS AND LOW AIRTIME FEES OPENS UP NEW MARKETS

Low cost M2M Airtime. As an Appointed Reseller you can buy M2M Airtime direct from NextM2M A global supplier of OPEN NETWORK SIMS serving over 200 countries. Global Open SIMS roam on to any Tower with Airtime costs as low as $1.50 per month for 5 MB, which will GPS track a School Bus for one month. Your mark-up margins are outstanding!
.
As a Reseller for Datalink you get a NextM2M Airtime account.
.
PoC - PTT
.
NextM2M PoC is an LMR agnostic service. It's not tied to any single LMR service as offered by the majors. Motorola, Hytera, Kenwood, Icom and others. Also you are not tied to national Cellular Airtime providers nor committed to using their SIMs tied to only their network.
.
NextM2M Global SIMS installed in a PTT Phone such as an Ulefone ARMOR X will lock on to the closest Tower. You can even install our PoC App in your everyday SmartPhone.
Airtime rates for PoC start at $7 for 100 MB.

SCHOOL BUS GPS TRACKING
With around 1/2 million School Buses in operation, the demand for communication upgrading will be never-ending. It's a well known fact that GPS updates interfere with LMR voice traffic and even moreso when the School District Managers ask for 15 second GPS updates. The solution is to move all data off LMR an onto fast Cellular LTE M2M Networks. Click here for more.

COMMERICAL VEHICLE HIGHWAY SAFETY REGULATIONS
In the USA and Canada, Federal, State and Provincial regulations require that commerical vehicles undergo a pre-trip safety inspection by the operator and also to maintain an electronic Hours of Service log subject to inspection at any time.

GARMIN's Elog and Digital Software Services DVIR-PLUS Apps can be installed in the ULEPHONE ARMOR series of Android Smart-phones as recommended by Datalink for operation with NextM2M network services and WebGate-VOCALIS PoC.



TABLET JOB DISPATCHING
.
Datalink's Job Dispatcher
(Cloud Server or Local Install)
adds low cost Text Message Dispatching to Android SmartPhones including PoC and Tablets over Bluetooth or Wi-Fi compatible LMR radios. WebLink will work with local DataGates and remote Cloud Based servers operated by Datalink. With Cloud service, new clients are simply issued a WebGate Address, ID and password to access their own dedicated WebGate Screen using any Web-Browser.
M2M impact on the LMR Industry

This article covers the subject very well.

.
https://linxptt.com/push-to-talk-over-cellular-poc-services-have-significant-impact-on-commercial-lmr-market/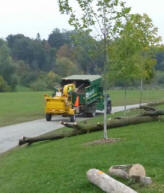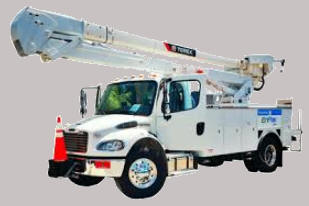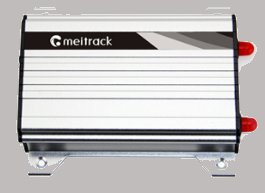 Monitor Park Employees with Lone Worker devices and GPS tracking equipment.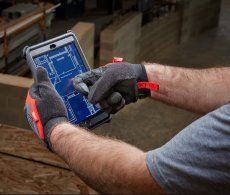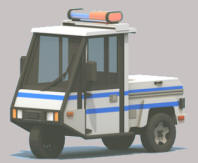 ---