---

The use of the BOLO,

B

e-

O

n-the-

L

ook

O

ut or APB, all points bulletin, have been used to alert units of important and mission critical messages from escapees to major disasters. It has been generally a voice announcement on an agencies local voice dispatch channel and may be sent to an officer's mobile data terminal. The issue is it stays local. What about your neighboring agencies and state agencies that may be on disparate radio systems? How do I make sure that these other LEO's know of a threat without the dispatcher having to call the other agency on the landline or teletype?

BOLO-NET resolves this issue by providing the agency a way to push a notification and message to all agencies and officers within the footprint of the event. BOLO-NET resides on an officer's phone such as the Ulefone Armor X2 or like device, so when the dispatcher sends the BOLO or APB all users get the alert along with a map GPS location of the event. Those outside the area of concern as defined by agency will not be disturbed by the alert unless they move into that area while the BOLO or APB is still active.

What sparked the idea for BOLO-NET was an actual event where local officers were alerted, but the state natural resources officer was not. Both agencies were on different radio systems and although the gunman was very near to the resources officer in the same county and was looking to shoot anyone in uniform. Fortunately, the resources officer ascertained the threat in time. If he had had notification earlier then he would have been better prepared for the threat.
---
A common issue shared between neighboring law enforcement agencies and local and state units is being able to quickly alert their neighbors of BOLO or APB alerts of activities that may cross jurisdictions.
EMERGENCY BOLO ALERTS
---
Click here
to understand how BOLO-NET will support P25 voice broadasts
.
BOLO-NET provides an additional "ALERT" path
using cellular Smartphones
---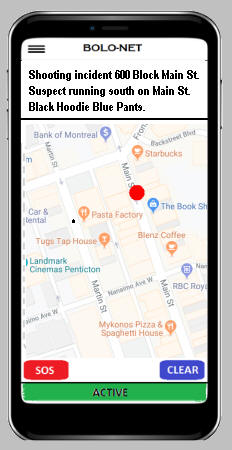 Android Smartphone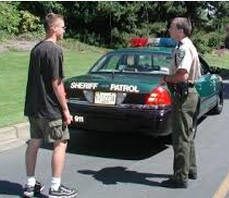 ---
BOLO-NET allows for the quick and silent notification providing precious seconds if the threat is near. Time doesn't have to be spent locating a user, setting up a radio patch, or having to make a phone call. Technology is leveraged for safety and security plus the Cellular device is already being carried by every officer whether it's their personal device or agency provided. The BOLO-NET App is simply installed over the air in each Officer's Smartphone.

The BOLO-NET app tracks the location of the user so alerts specific to their geographic location are always received. This is done through dynamic geofencing. As users move across an area they will be added to or excluded from agencies BOLO's. When a local dispatcher pushes a message out to their agency's officers via the web interface, the alert will be parsed to all users both local and other agencies that are members of the network. The incoming alert will display on the officer's phone and if desired may arrive at his MDT or computer. Without today's smart watches, the officer may even see the alert on their watch.

The dispatch client will be capable of setting levels of severity as well as target specific users if needed. The app will be idle in the background until the alert occurs and can be set-up to interrupt other applications and tasks to ensure the officer gets the alert. Two-way capability is available to allow silent confirmation and text messaging back over the network to dispatch and other users.

BOLO-NET IN OPERATION
When an APB - BOLO is activated at the regional E911 Dispatch Center and transmitted over the various radio channels, an Email or Text message reflecting the contents of the voice broadcast is sent to the local or regional DataGate where it is re-broadcast over Geo-Controlled Cellular channels to Ulefones or other Smartphone device in Officer's hands.
All links are AES-256 encrypted where possible to insure total security
.

BOLO-NET – Seamless, Wireless, Always Ready….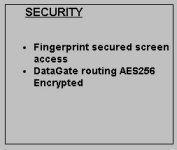 ,
Copyright: Datalink Systems International Inc. 2019
19108
For more information contact Datalink Systems International Inc.